All AFO Mission Trips Are Currently Suspended Due to Covid-19

"All For One is our New #1
Chris Snead~Youth Pastor
Unreached People Groups of the World
Percentage of the World with no access to the Gospel
Number of People it takes to make a difference!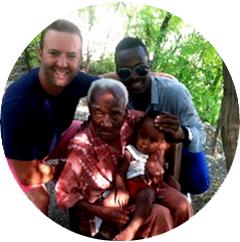 Karen Phillips
Karen is the Owner and Operator of Karen Classic Cuts, located in Kershaw, South Carolina where she lives with her husband John.
Megan Rutledge
This NY trip has been awesome! Thanks to Michael for leading us, laughing with us, and crying with us. You are doing great things with this ministry!

See More Testimonials