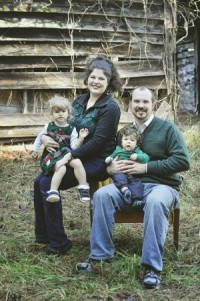 Jason Myers
Senior Pastor
I have known Michael Anderson for many years. He is a man walks close to the Christ of the Cross! It has been a privilege partnering with AFO. As a pastor, I feel it is beneficial to expose one's church to the necessity of reaching others with the Gospel of Jesus Christ on a global scale. Too often we erroneously view evangelism as bringing people to church. Nothing could be further from the truth! Michael is an excellent communicator who thinks outside the box and helps others do so as well. Bethlehem has been extremely receptive to Michael Anderson. AFO is a local, tangible way to show your congregation what it means to catch a fire for God and mobilize others for kingdom purposes. One of my members told me, "Whenever you may be away from the pulpit, have Michael fill the pulpit!" I think that statement speaks for itself!! Will you join me in being a part of the anointed ministry of All For One?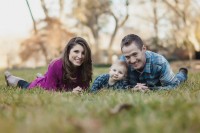 Michael Polston
Student Pastor, Calvary Baptist, Rockhill, SC
What a powerful time our student ministry had with Michael Anderson and all for one ministries. From the first conversation, pre-planning the trip, to the follow up conversation, after the trip was completed, was nothing but excellence. The Lord used him and his team to lead our students to surrender to the cause.
Kenny Ortiz
Christian Author and Entrepreneur
"I highly recommend All For One Ministries to anyone that is serious about fulfilling the Great Commission."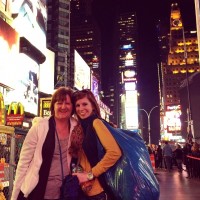 Marlee Williams
Short-Term Missionary
This NY trip has been awesome! Such a humbling experience. I can't wait to serve again! Thanks Michael for leading us, laughing with us, and crying with us. You are doing great things with this ministry! Can't wait to see what God has in store!! 🙂
Catlin Rollings
Student and Associate Pastor, Pleasant Dale Baptist Church, Lancaster, SC
In 2012 I was asked to go to Ecuador with Michael. Through this experience I saw first hand his exceptional leadership abilities, organizational skills and his top-priority to share the gospel.
Jesse Watkins
Lead Pastor, Friendship Southern Baptist Church, Concord, NC
There are some people who do ministry for a living, and there are other people who do life for a ministry. Michael Anderson of All For One Ministries walks, talks, and breathes the love of Christ.
I have known Michael now for over 10 years, and could not be happier to recommend him as a resource for reaching the nations with the Gospel. He has come to our church on several occasions and spoken to our Men's Ministry Outreach, and also encouraged our church towards the Great Commission. In a few words – he is professional, organized, and passionate. You will be excited to work with him and All For One Ministries!