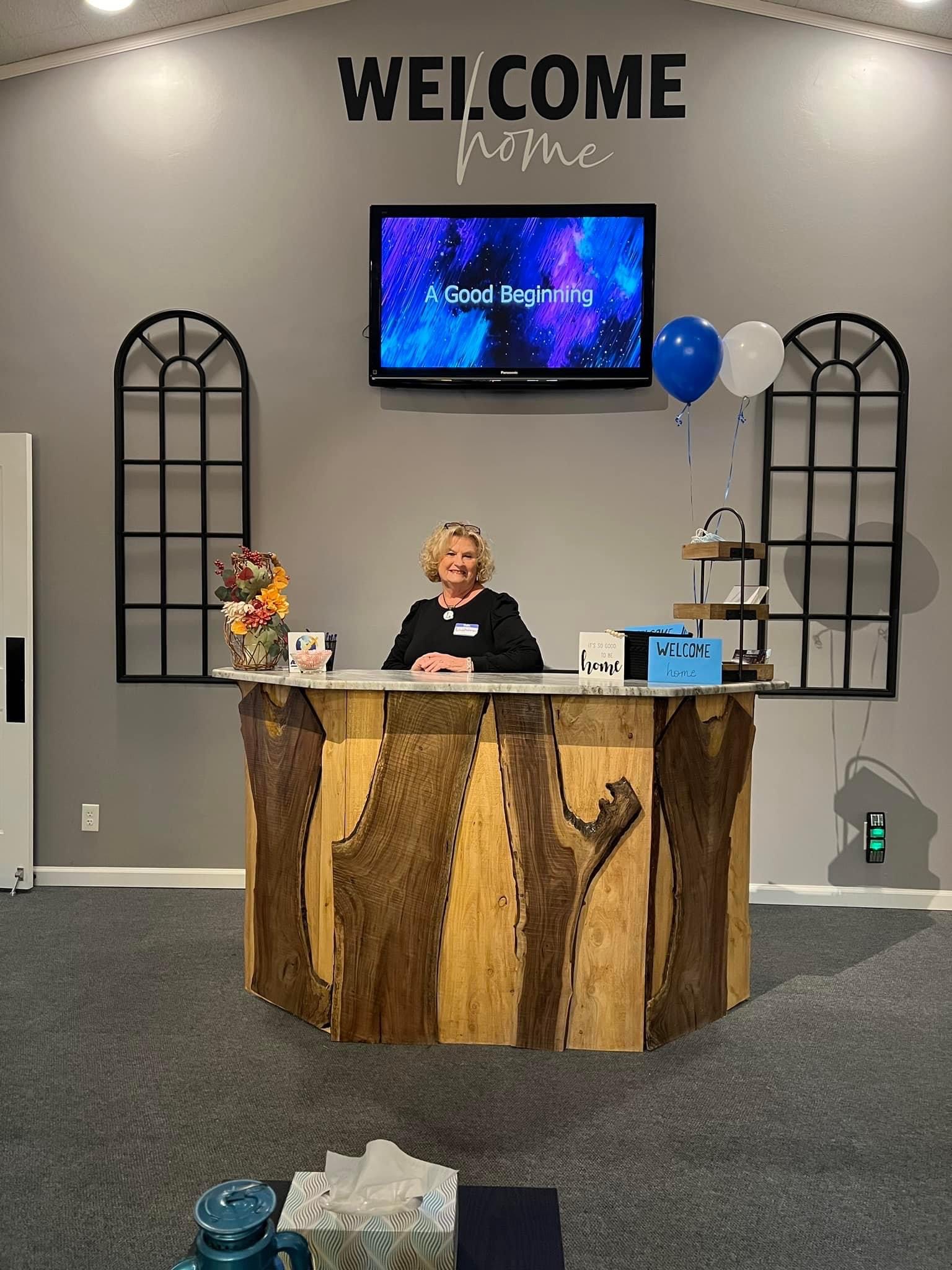 What to Expect as a First Time Guest at AFO
First of all, know that you have been prayed for before you ever walk in the door at AFO.  Our Sunday service starts at 10am with coffee available in the welcome area prior to service.  Feel free to dress however you feel comfortable.  We have  some that wear jeans, while others wear traditional church attire.  We do not place a preference on your attire.  It is the attitude of the heart that is most important.  
Upon arrival, look for our "Visitor Parking".  For those needing special assistance, we have disabled parking on both sides of the church; those that have trouble with the steps leading into the front of the church, may use the ramp on the left side of church.
Once inside, our hospitality team will greet you and give you guest information.  We hope from the moment you arrive, you feel  at home.  You are welcome at AFO!  Enjoy a cup of coffee as you wait for the service to begin.
If you have children, we have nursery for those under 3 years of age.  Additional classrooms are available for ages 3 to 2nd grade and 3rd – 6th grade. Your children will join us in the sanctuary for worship songs and then dismiss to their classes.  At AFO, your children's class time will be based on the same scripture you are hearing in the sanctuary!
Our worship time is a blend of hymns/choruses and contemporary songs.  We attempt to sing songs that are applicable to the scripture for that Sunday.  After our time of musical worship, we move into the message which is usually expository preaching focused on a particular book in the Bible.  Our service ends with a call to action in each individual's life followed by an offering.  One of the things that makes us so unique is 24% of all we take in is sent back out to help others through our Act 1:8 fund.
We are a loving church and enjoy each other's company.  It's not uncommon for our body of believers to end our time together by talking and laughing with each other before heading home.
Come check out what makes AFO different.  We hope you feel God's love and the love of our church family that you want to come back…again and again!
Welcome Home!