SAY HELLO TO:
Jhanela Solange Grefa Calapucha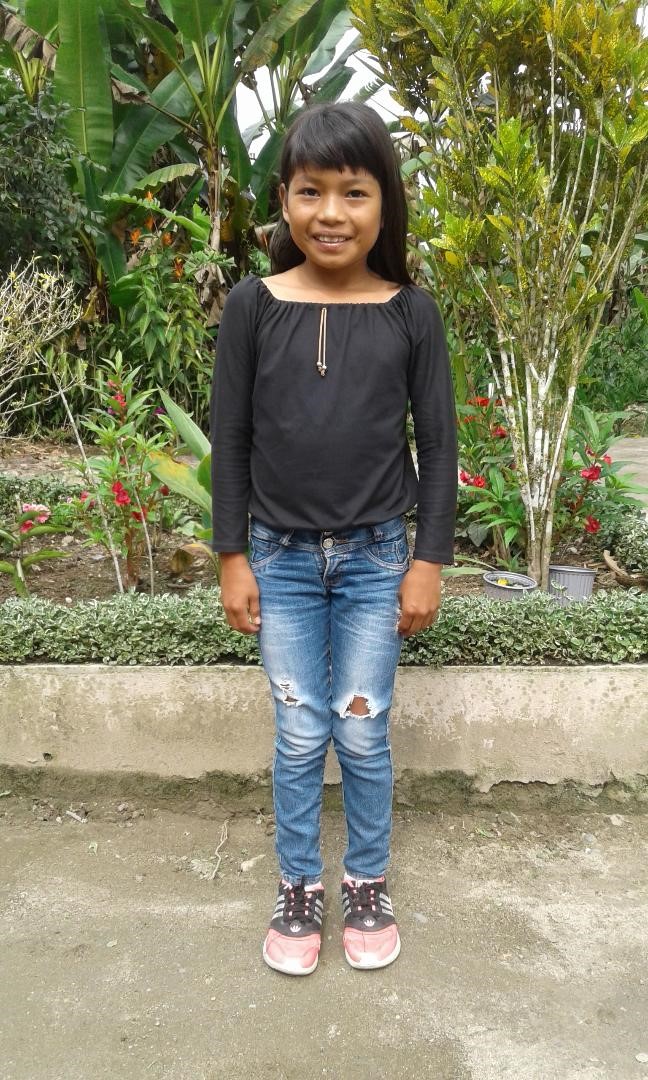 Cost's
For only $1 day less than a cup of coffee you can be the answer to a kids prayer
Sponsor JHANELA SOLANGE GREFA CALAPUCHA Today!
Lives with her Mother and Has a younger sister. She likes to paint and play. She is 6 years old.
Birthday: 05 SEP. 2009